Advent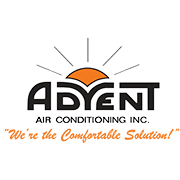 It has been a true pleasure to work with Jennifer and her team at Sequoia. From the very beginning the implementation of my business website has been seamless. Jennifer's experience and knowledge of web design and marking is top notch and will allow me to have the same corporate presence as larger HVAC companies. Her systematic process made it easy to communicate. I appreciate that she listened to me and my questions as well as our desire to have customer friendly website navigation. I highly recommend Jennifer and her services to business owners. A call to Sequoia and their team of professionals will help your business operate smarter not harder!
Tammi L. Douglas
William G Day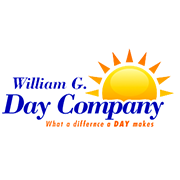 When I reached out to Sequoia to facilitate our SEO (search engine optimization) campaign, I really wasn't even sure what SEO meant. Its a term that was being used quite often and I knew that I needed to contact Sequoia to learn more. After speaking with Jennifer at Sequoia and getting a more in-depth explanation in regards to the SEO services Sequoia offers I knew this was something we had to do. Out of curiosity, I did a Google search after my conversation with Jennifer. I was disappointed to find our company listing on the fourteenth page of my Google search. I ran my Google search about two weeks after and could not believe we were on the first page! I am completely confident that I am working with highly skilled individuals who seem to really enjoy their work and trust that Sequoia was the best choice for our company!
JoAnne E. Marcocci
Bartlett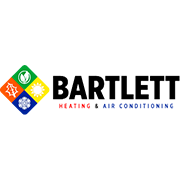 We work with a lot of different vendors in our day-to-day operations. There are only a few that I would recommend and feel confident that we would not receive negative feedback from it. In our industry we always get asked by our customers do you know a carpenter? Do you know a roofer? We rarely want to give out names because of course we know these people, but if they do bad work or don't handle the customer correctly it looks bad on us. That being said I would highly recommend one of our venders to another Carrier dealer. I would recommend Jennifer and Sequoia and not think twice about it. We are Carrier dealers and we were recommended by Carrier to go with Sequoia and like most people we took Carrier's recommendation.
Jennifer is our contact at Sequoia and she is fantastic. We are always treated like we are the only customer she has. She always answers any question we have and solves any problem we have. She pays attention to the details and that is very important to us. Even a minor thing like changes in how Google looks at websites Jennifer brings it to our attention and we discuss the pros and cons of how it will affect us. Jennifer calls us back when she says she is going to and answers emails in a very timely fashion. We are a Heating and Air Conditioning contractor we don't have time to monitor our daily operations on the internet! This is why we hired Sequoia and they handle it and we don't have to worry about it. Having a professional organization by your side and Jennifer we don't worry about internet marketing, it is handled for us. I wish I could say the same thing about other aspects of our business.
Vincent George
Naudain Academy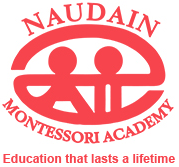 Before our small non-profit business was introduced to Sequoia, we had a website that one of our employees had made. It was very nice, however we did not know anything about SEO and why our website wasn't getting a lot of attention and why when people were Googling us we weren't coming up. We then found Sequoia who helped us reach the first search to pop up when typing in certain keywords to find our school. Now, when we ask our perspective families looking for information about the school how they found us, the answer is almost always "online". If it wasn't for Sequoia, we would not be where we are today.
Brinley Naudain
Naudain Montessori Academy